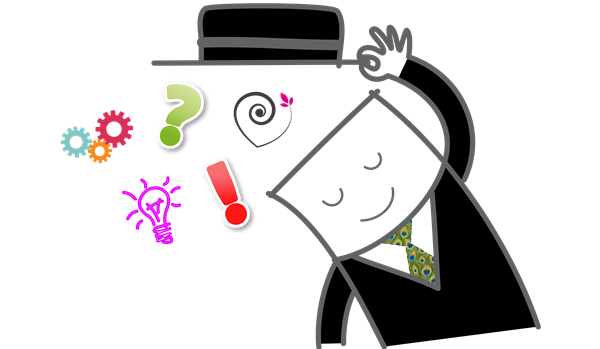 Rob Lauber, Chief Learning Officer at McDonald's Corporation, has a competence he may not be conscious of – an "unconscious competence," a phrase coined by Noel Burch, a learning expert at Gordon Training International in the 1970s.
In 2016 McDonald's celebrated 55 years of Hamburger University, their global center of training. Hamburger University was established in 1961 and plays a vital role in helping develop the talent necessary for their continued business growth and people development. Ray Kroc, founder, once said, "If we are going to go anywhere, we've got to have some talent. And, I'm going to put my money into talent."
Since arriving at McDonald's in 2014, Rob has been leading the transformation of the learning function from disparate, redundant silos to a globally integrated strategic driver. Rob has responsibility for the overall learning and talent development strategy and execution across all 35,000+ restaurants located in 118 countries.
I listened intently to Rob's keynote at the ATD (Association for Talent Development) regional conference in Chicago, 2016. I could see and feel the connection he was making with the 200+ attendees in the large auditorium on the Hamburger University campus. While Rob was clearly a good speaker who was well prepared for his keynote, I found myself leaning forward, hungry to discover the pivotal ingredients that were driving his keynote from good to great, from interesting to insightful.
Amidst the remarkable statistics Rob was sharing about the talent development challenges he faced with the 1.8 million people who work at McDonald's restaurants worldwide, I began to see several ways he was engaging his audience at a deeper level.
Throughout his talk he highlighted the diverse ways he approached his goal of transforming their talent development. He spoke about how he:
Asked himself and others, "If you had a blank slate to design the new corporate infrastructure, what would you do?"
Drove content that was easy, flexible and realistic
Encouraged the un-askable questions like "Why does Hamburger University exist?" and "Should it?"
Strived to make sure the learning content was adaptable and re-usable
As I took notes I could see that each of his major points related to different ways of innovative thinking. To my delight, I could even map these approaches to each of the four styles of innovative thinking that we teach (we call them Innovation Styles®), and use them as examples in my own presentation later that day.
Visioning style: What could give us an ideal long-term future?
Experimenting style: What could we combine to give us new ways of doing things?
Exploring style: What assumptions could we question to uncover new possibilities?
Modifying style: What do we currently have that we could simplify, improve or build upon?
While we teach diverse styles of innovative thinking, it's rare that we see a leader truly exemplifying all four styles. We've found that when leaders include a diversity of innovative thinking, they naturally increase their ability to engage a wide range of people as well as pro-actively approach a situation in a thorough manner. It was quite evident in Rob's talk that this is exactly what he was doing within McDonald's, and with the people attending the ATD conference.
Besides Rob's flexibility in innovative thinking, he also demonstrated another trait that we find essential when it comes to innovating a new future: building trust. Rob was quite authentic about his struggles and willingness to learn through experience as he demonstrated his commitment to provide the best learning and development possible.
Here are some of the other gems of wisdom he shared:
Focus on how people learn. For example: eLearning doesn't really work for Crew members in busy restaurants - but shoulder to shoulder learning does
Our pillars of competence and confidence are all about making sure people can demonstrate they can do the job
Democratize leadership by "helping people shine"
Talk people out of the knee-jerk reaction to do training
Make it possible for people to learn how to do their jobs VS. Make people learn how to do their jobs
As Rob demonstrated, using a wide diversity of styles to think innovatively, along with building trust each step of the way, is a great recipe for innovating your future!
Watch these videos to learn more about how Innovation Styles® can boost leadership effectiveness: