With the BeThinkAct™ innovation process, you can master the single most important, highest priority driver of career and business success today — the capacity to BE innovative, THINK innovatively and ACT innovatively in your daily work.
BeThinkAct™ is an open-framework innovation process that uses your most natural strengths to be innovative. You can apply this process to any work project, large or small, simple or complex, local or global. You can also use it across functions, cultures, and stakeholders inside and outside your organization.
When you combine your talents and skills with the BeThinkAct™ innovation process, you will:
Achieve innovative outcomes with a strong sense of personal fulfillment
Accelerate your innovative efforts by gathering the "raw material" you need to be innovative
Gain wider acceptance of your ideas, concepts and proposals
Engage others to co-create innovative solutions
Maintain momentum throughout the process, even during the ups and downs of innovative work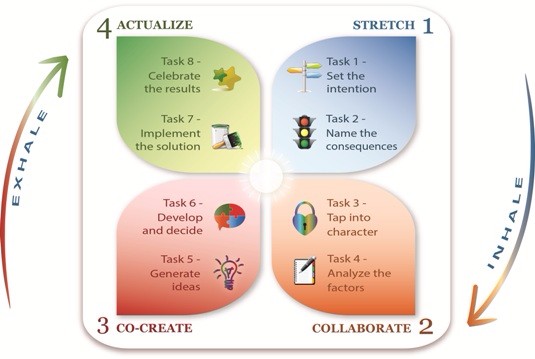 This course includes a self-assessment and personal profile with insights about how you take initiative with each of the 8 tasks in the innovation process.
The BeThinkAct™ model has been used globally by a wide range of professionals from executives to bus drivers. With BeThinkAct™ you will actualize innovative solutions that make the biggest difference for you and your organization.
This course is specially designed for all professional levels. Preview the course and download the course outline.
If you have multiple people who would like to take this course, contact us for quantity discounts!