Innovation Styles® is a productivity tool that boosts your success to think innovatively using your most natural strengths. You can use the Innovation Styles® in limitless ways. Integrate them into your own approaches to solving problems and working on projects as you transform your work from ordinary to innovative.
When you develop your awareness, knowledge and skillful practice of the Innovation Styles®, you will…
Have confidence and versatility to think innovatively
Meet new challenges more effectively and thoroughly
Generate more comprehensive and innovative solutions
Gain wider acceptance of your ideas, concepts, and proposals
Engage others to offer a greater variety of ideas and input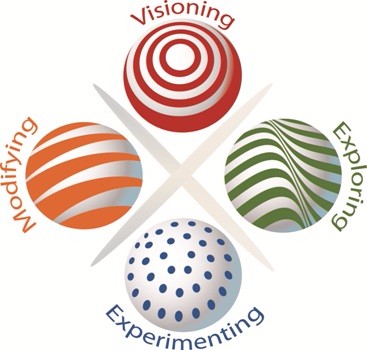 Each of the 4 Innovation Styles® is like a language for thinking innovatively. This course includes a self-assessment and personal profile with insights about how you can learn to "speak and lead" using all 4 styles.
The Innovation Styles® model has been used by tens of thousands of people globally to shift the question from "ARE you innovative?" to "HOW are you innovative?" With Innovation Styles® you and those you lead will actualize innovative solutions that make the biggest difference for you and your organization.
This course is specially designed for all professional levels. Preview the course and download the course outline.
If you have multiple people who would like to take this course, contact us for quantity discounts!