Being a VCI-Certified Innovative Thinking Coach, powered by Innovation Styles®, is an exciting and rewarding move for your career. Your coaching will enable people to transform their solutions to everyday work challenges from ordinary to innovative.
As a VCI-Certified Coach, you'll be able to guide, support, and facilitate each person you coach to:
Strengthen their understanding about what it means to "think innovatively"
Enhance their knowledge about the Innovation Styles®
Master 4 Innovation Styles® questions to generate comprehensive solutions
Gain self-awareness and versatility using their self-assessment profile
Appreciate others' style preferences, including group dynamics
Be confident using style-specific idea generation techniques
Be skillful in applying customized style questions to specific needs
Aligned with these 7 goals, you'll learn to conduct 7 different coaching sessions, each with its own objectives, short videos, and exercises to choose from. Once you've completed your online study and practice, we'll personally coach you before and after your first "live" coaching sessions, to make sure you'll be confident and successful from the very start. And, we're always here to support you when you need us.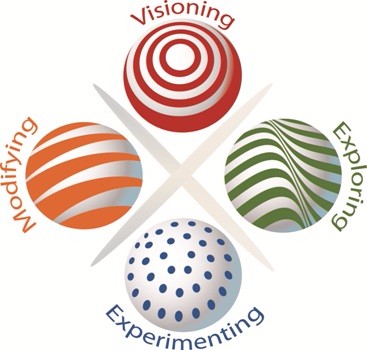 To become a Certified Coach using Innovation Styles®, you'll need to complete a VCI Innovative Thinking course, and you or your organization will need a VCI license agreement. Please contact us for more details.

The Innovation Styles® model has been used by tens of thousands of people globally to shift the question from "ARE you innovative?" to "HOW are you innovative?" With Innovation Styles® you will coach others to actualize innovative solutions that make the biggest difference for their work and their organization.
This course is specially designed for: Leaders, Talent Development Professionals, Coaches, and Consultants. Preview the course and download the course outline.
If you have multiple professionals who would like to become certified coaches, or you would like onsite certification training, please contact us!