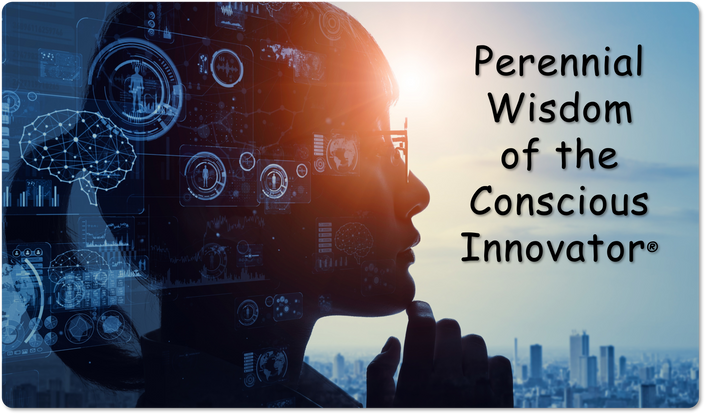 Perennial Wisdom of the Conscious Innovator®
30 "Jolts" to Stimulate your Mindset, Process and Culture for Human Centered Innovation
We're on a mission to inspire and guide every person to be a "conscious innovator®" and you're invited to join our process!
On this journey, you'll be traveling through 30 "Jolts," each one designed to "rearrange your mind's molecules" about being innovative. In other words, inspiring you towards a deeper understanding and experience of what it means to be a conscious innovator in your everyday life and work.
There are many ways you can engage with this process. You may want to work through the Jolts one-by-one. Or you may want to look through the table of contents and select a Jolt that is most relevant to your life and work right now. Don't hesitate to engage in a Jolt multiple times as each one is designed to expand your conscious awareness, no matter where you are at this moment.
So, please sign up for FREE and join us!
Share this opportunity!

If you think a friend or colleague would enjoy and benefit from engaging in this process, do them a favor and let them know so they can join us for free.

Being a "conscious innovator" can be life changing! Thank you for helping us get the word out.
Your Instructors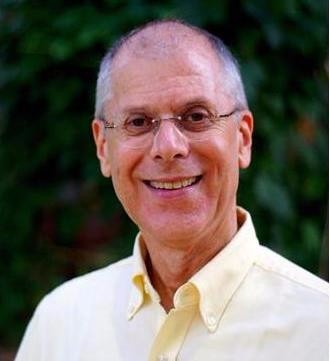 William is a co-founder and Director of Values Centered Innovation. For over 35 years, he has been an internationally-recognized expert on values centered corporate innovation – both as head of the Innovation Management program at SRI International (Stanford Research Institute, in the mid-1980's) and as president of the Global Creativity Corporation (since 1987). He has been named numerous times by Leadership Excellence as among the top 30 thought-leaders worldwide on the subject of leadership.
Throughout his career, William has developed and applied practical innovation tools and processes that show people how to incorporate human values into their innovative work. His innovation methodologies have a proven record of breakthroughs in the field of innovation.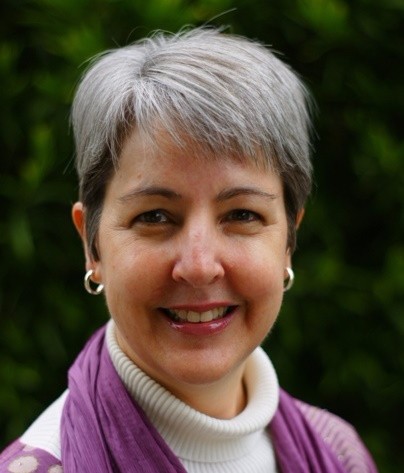 Debra is a co-founder and Director of Values Centered Innovation. With 40 years of combined corporate and consulting experience, Debra is a top professional in the field of innovation.
She is the author and co-author of numerous books, articles and white papers published around the world, on subjects including business coaching, leadership, personal growth, human values in the workplace, and innovation enablement. In the early 1990s, Debra founded Masterful Mission, a business coaching organization working with executives, business owners and entrepreneurs. Through her work and public speaking she helped to pioneer the now-popular concept of business coaching and authored the book Beyond Motivation: Waking up the Knowing Within.
Frequently Asked Questions
How does the process work?
There's 30 Jolts in total; 10 Jolts for the Mindset of Innovation; 10 Jolts for the Process of Innovation; and 10 Jolts for the Culture for Innovation.

Being a conscious innovator® has a 3-phase cyclical process: being aware, capable, and versatile. After reading each Jolt, take time to "live with" it during your everyday life and work activities. Then add your insights and feedback into the comment box. You can join the process at any time and you can add your feedback as often as you would like. While you're in each Jolt, be sure to review and learn from the feedback of others!

To thank you for your participation, you'll receive a free eBook, which is available at the end of the process.
How long do I have access to the Jolts and feedback?
After signing up for the process, you have unlimited access for as long as you like - across any and all devices you own.
What do you mean by "Jolt"?
A Jolt is something designed to "rearrange your molecules" as it evokes your unique, innovative potential in life and work. Jolts wake us up. They spur new awareness, new capabilities and values, and new actions. Paradoxically, we don't learn from each Jolt - rather, each Jolt "learns us"! That is, a Jolt sits in the background of our consciousness and then prompts new insights and energy over time. (We first learned about the concept of a "Jolt" from Thiagi, who uses it in his well-known game design process.)
How do I access other courses that you offer?
Any time you want to view our full range of courses, just click on the "Public Courses" tab at the top of this page. This will take you to our course home page where you can find everything that's available, including free mini-courses. If you need a customized course, just let us know and we'll design one for you!